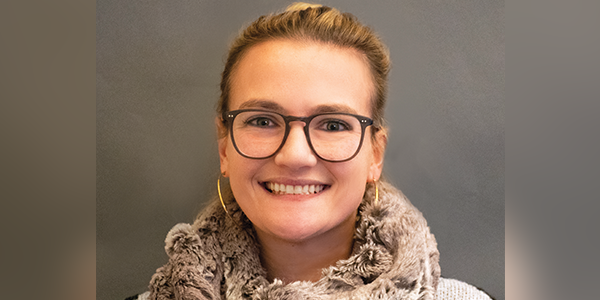 Maggie Best
"National Ambassador" Profile
Proud Buffalonian Maggie Best inspires future "Father Baker Fans"
When one listens to Maggie Best talk about Father Nelson Baker and his legacy of caring, the OLV organizations, it's hard not to get enthused.
"I am wholly inspired by the work of Father Baker. He saw with his own eyes the inflictions faced by the people of his community — no matter their color, their gender, or their beliefs — and worked incessantly to bring awareness to these issues and create programming and safe spaces that would remedy them. He was a progressive healer and advocate," she says. "There was a time when many of us were raised to fear his name and his reputation. We had bags packed to be 'sent to Father Baker's' if we acted up. I believe that sharing his story, as well as the story of OLV Human Services, is of the utmost importance to shed light on all of the good work being done today."
Well said, indeed!
Maggie was born and raised in Buffalo. She remains a proud Western New Yorker still, living in North Buffalo with her daughter. She currently serves as Community Affairs Specialist at Lawley, focused on the insurance/benefits firm's charitable giving efforts and community partnerships.
Recently, Maggie put her networking skills to work as the organizer of OLV's recent Father Baker on Tap event. Geared toward engaging young professionals, Maggie played a key role in reaching out to her colleagues, family members and friends. The result? More than 50 enthusiastic and energetic individuals gathered at the Father Baker Museum within the Basilica in March to learned more about the "Padre of the Poor's" life, legacy and impact on children, teens, and families.
In addition to running future Father Baker on Tap events, Maggie will be serving as a member of the 2022 Victory Nite Planning Committee. On behalf of those we serve, we are thankful for the gifts of time and talent Maggie has lent to our organizations. We are better for her involvement!